Real Estate News
-->
News
Finding new niches keeps real estate work fresh
Jeffrey Chouinard has been in the real estate business for more than 38 years. He started as a real estate agent and has worked as a developer, consultant and office manager for local real estate companies. He currently oversees Howard Hanna's Division ...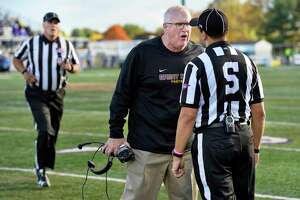 Towson blows out UAlbany football 56-28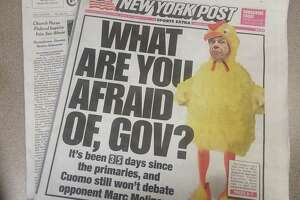 Churchill: What? He won't debate? Well, same old Cuomo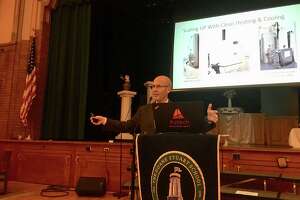 Sustainability fair provides household tips, warns of climate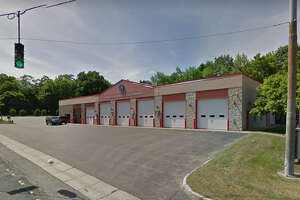 Pedestrian killed in Brunswick, police seek information News Special Reports Prescription for Progress Breaking News Local Capitol Confidential State & Capitol U.S
& World Opinion Obituaries Newsletters School Closings All Stories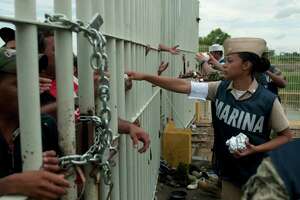 Mexico slowly processes migrants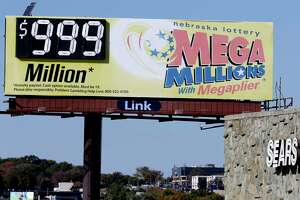 Lotto jackpot climbs to $1.6B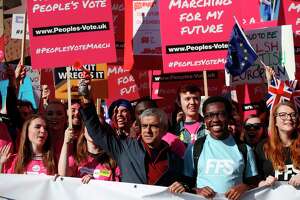 Londoners demand new Brexit vote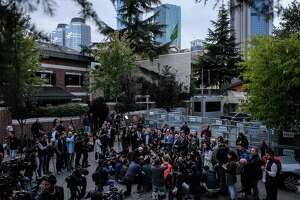 Saudis unleash troll army, Twitter insider Sports HS Sports Sidelines UAlbany Football Siena Hockey MLB NFL NBA Golf Auto Racing Columnists All Stories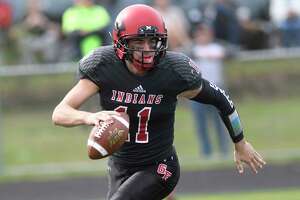 h.s
football Roundup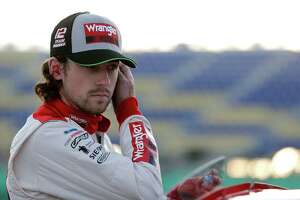 It's do-or-die for drivers on the bubble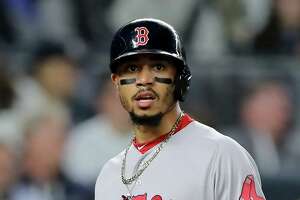 Red Sox might play Betts at second base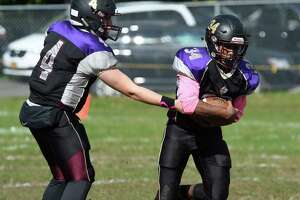 Team effort propels Pride Business Women@Work Technology News Salary Wizard Press Releases Sponsored Content Mortgage Rates Business Directory All Stories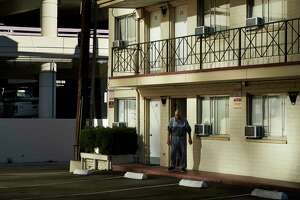 Amid crisis, Reno's motor lodges become last resort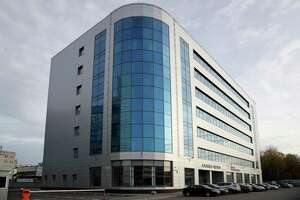 Can trolls influence the 2018 midterms?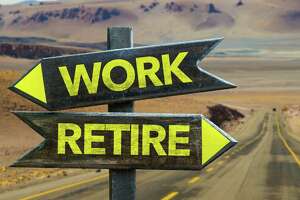 Taking retirement to extremes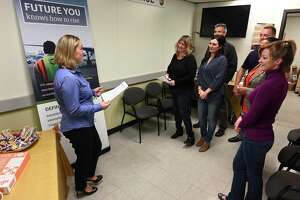 It's beginning to look a lot like hiring Entertainment High School Musicals Events Calendar Seen Photos Viral Videos Movies & TV Table Hopping Restaurants Local Arts Puzzles Palace Best of the Capital Region Your Horoscope Comics All Stories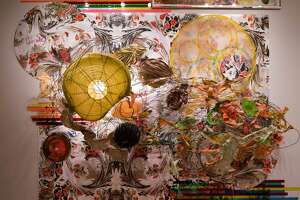 'Sculptors ReCollected' at College of Saint Rose's Massry Gallery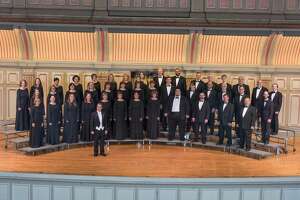 Festival confirms always something to discover in Bach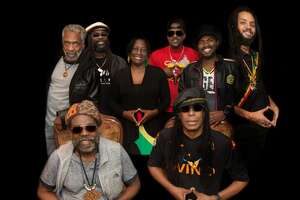 Good things to do for the week ahead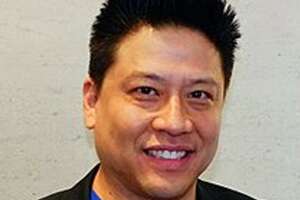 'Deep Space Nine' actors headed to Northeast Trek Con Living Upstate Women@Work Table Hopping Celebrations House of the Week Puzzles Palace High School Parenting Health Find a Doctor Savings Source Sponsored Content All Stories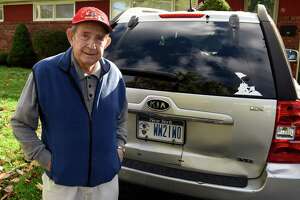 The stories behind our readers' license plates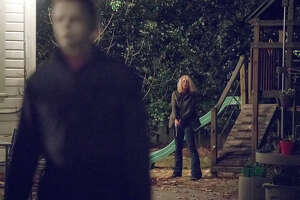 Horror wellspring flows anew in 'Halloween'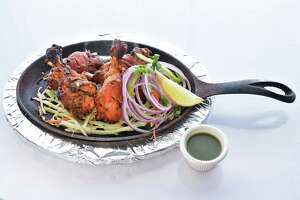 Restaurant review: Aromas Indo-Chinese Multi Cuisine & Bar in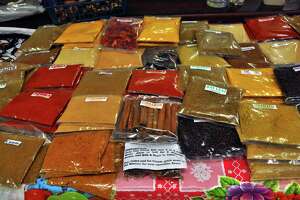 Getting to know Grenada, 35 years after war Blogs All Blogs Kristi Barlette Capitol Confidential Local Politics Table Hopping Shopportunist Arts Talk Movies Capital Region Gives
Section II Football Semifinal Schedule
Local 518 Songs You Have to Watch: Joe Mansman and The Midnight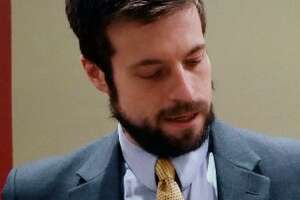 Events commemorate 1918 Armistice
Gillibrand threatens to drop out of senate debate Jobs Top Workplaces Jobs Weekly Job Fair Place an Ad Salary Wizard Careers Blog Business Blog Jobs at the TU
Albany Med service targets executive patients
Jersey Mike's Subs planning Glenmont, Clifton Park
Walt Robb, Steve Lobel appearing at BizLab on Nov
16
GlobalFoundries plans 'multi-billion' Fab 8 upgrade Homes For Sale For Rent Open Houses New Homes Land & Farms Commercial Services Auctions Mortgage Rates Home Style House of the Week Places & Spaces Blog
House of the Week: Farmhouse in Charlton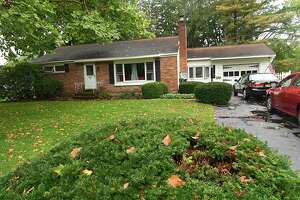 A house deal that included memories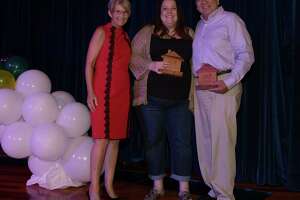 Real estate news in brief
House of the Week: New construction in North Greenbush Cars Search New Cars Vehicle Reviews Dealer Pre-Owned Cars Classic Cars Blog Private Pre-Owned Cars The Bike Blog
Photos: Million-dollar cars for auction
Car Show Photos: N.Y
Power Authority Blenheim Gilboa Car Show
The Raleigh Classic – Auction Highlights – June 2015
Future Collectibles: 2015 Dodge Charger SRT Hellcat Classifieds Search Classifieds Place Classified Ad Coupons & Deals Legal Notices Business Directory Place a Legal Notice Realtor Ads Shopportunist Blog Auto Dealer Ads How to Advertise Job Listings
Chipotle's $4 Halloween 'Boorito' meal deal
A sneak peek at Target's 2018 Holiday Toy Book
Sixty stores already planning to close on Thanksgiving
Tips to help you save on flu shots MenuSections /*<![CDATA[*/ hearstPlaceAd("A951"); /*]]>*/ https://www.timesunion.com/living/article/Finding-new-niches-keeps-real-estate-work-fresh-12395763.php Finding new niches keeps real estate work fresh By Leigh Hornbeck Published 2:35 pm EST, Thursday, November 30, 2017 Jeffrey Chouinard, director of new home sales, Howard Hanna Real Estate Services. Jeffrey Chouinard, director of new home sales, Howard Hanna Real Estate Services.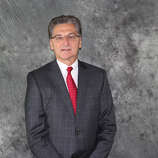 Image 1 of / 1 Caption Close Image 1 of 1 Jeffrey Chouinard, director of new home sales, Howard Hanna Real Estate Services. Jeffrey Chouinard, director of new home sales, Howard Hanna Real Estate Services. /*<![CDATA[*/ hearstPlaceAd("GO300"); /*]]>*/ Finding new niches keeps real estate work fresh 1 / 1 Back to Gallery /*<![CDATA[*/hearstPlaceAd("TMP300_3");/*]]>*/ Jeffrey Chouinard Director of New Home Sales Howard Hanna Real Estate Services Jeffrey Chouinard has been in the real estate business for more than 38 years
He started as a real estate agent and has worked as a developer, consultant and office manager for local real estate companies
He currently oversees Howard Hanna's Division Street office in Saratoga Springs, a job he started in 2013 before the company bought RealtyUSA
Since the merger, he has been promoted to director of new home sales. Q: What does your job entail? A: I am the conduit between developers and our new home salespeople
I assist with marketing and act as a liaison
When we take on a new construction project, I help the agents with research and details of how to best market the homes
Howard Hanna works with Heritage Custom Homes and Barbera Homes. /*<![CDATA[*/ hearstPlaceAd("CONCERT1"); /*]]>*/ Q: How did you get your start in real estate? A: I became a Realtor in 1978, working for Roberts Real Estate
In the '80s I specialized in new homes
I did a lot of work back then with the Michaels Group
I was a minority owner in Blackman DeStefano Real Estate and I owned a building company with Lee DeGraff called Classic Country Homes
The real estate company I owned at the time, Charwood Real Estate, worked in tandem with Classic Country Homes
I also managed the Coldwell Banker office on Western Avenue in Albany and spoke at the company's international business conference to broker owners on how to build a new home sales division as a profit center. Q: What is it like working for Howard Hanna? A: It's really invigorated me
I stay in this business because of the people and the relationships with both my colleagues and clients
At this point, I've sat in all the seats around the table, so I can understand where everyone is coming from
It's gratifying to get this far and feel I haven't burned any bridges. Q: What are your predictions for the real estate market in 2018? A: Barring any natural disasters that will affect the supply side, I see a nice, steady appreciation in value
The tax reform bill may change things, but it's still being fought out
As far as I'm concerned, it's always a seller's market as long as the listing is positioned well. Q: What was your first sale? More Information A new featureSpaces is launching Deal Makers, a new feature about local people in the real estate business
If you have news — for example, an agent joined your real estate company, or achieved a milestone or won an award — please let us know by sending a message to lhornbeck@timesunion.com. A: It was on Keane Avenue in Schenectady
It was a couple, two men, who called the office
I showed them one home, they put in an offer and it closed quickly
It gave me a false sense of how easy selling houses was! /*<![CDATA[*/ hearstPlaceAd("CONCERT2"); /*]]>*/ lhornbeck@timesunion.com • 518-454-5352 • @leighhornbeck var taboolaBATContainerLabel = "taboola-below-article-thumbnails"; var taboolaBATPlacementLabel = "Below Article Thumbnails"; try { if (HDN.dataLayer.ads && HDN.dataLayer.ads.adMode && HDN.dataLayer.ads.adMode === "arb") { taboolaBATContainerLabel = "taboola-below-article-fb-thumbnails"; taboolaBATPlacementLabel = "Below Article Thumbnails - Facebook"; } } catch (e) { console.log("Falied to set (arbitrage) Taboola Feed Widget values: " + e.message); } document.write(''); window._taboola = window._taboola || []; _taboola.push({ mode: 'thumbnails-a', container: taboolaBATContainerLabel, placement: taboolaBATPlacementLabel, target_type: 'mix' }); /*<![CDATA[*/ hearstPlaceAd("B728"); /*]]>*/ .hdnce-item-50997 { background: transparent; box-shadow: none; } /*<[CDATA[*/hearstPlaceAd("A300x60");/*]]>*/ /*<![CDATA[*/ hearstPlaceAd("A300"); /*]]>*/ // Init and/or maintain instance count current instance count (should end up being 1 or 2) var taboolaRightRailInstance = taboolaRightRailInstance || 0; taboolaRightRailInstance++; // Desktop breakpoints (initial load) should render the widget at only the first intance in the HTML // Mobile breakpoints (initial load) should render the widget at only the second instance in the HTML var width = $(window).width(); if ( (width >= 768 && taboolaRightRailInstance === 1) || (width < 768 && taboolaRightRailInstance === 2) ){ var taboolaRRTContainerLabel = "taboola-right-rail-thumbnails"; var taboolaRRTPlacementLabel = "Right Rail Thumbnails"; try { if (HDN.dataLayer.ads && HDN.dataLayer.ads.adMode && HDN.dataLayer.ads.adMode === "arb") { taboolaRRTContainerLabel = "taboola-right-rail-fb-thumbnails"; taboolaRRTPlacementLabel = "Right Rail Thumbnails - Facebook"; } } catch (e) { console.log("Failed to assign (arbitrage) Taboola Right-Rail values"); } // Use document.write to ensure this div is written out in exactly this location document.write(''); window._taboola = window._taboola || []; _taboola.push({ mode: 'thumbnails-rr', container: taboolaRRTContainerLabel, placement: taboolaRRTPlacementLabel, target_type: 'mix' }); } /*<![CDATA[*/ hearstPlaceAd("B300"); /*]]>*/ Most Popular
1 Officials examine Brunswick fatality
2 Traffic stop leads to 3 arrests in Albany
3 Troy police arrest man on attempted murder, rape charges
4 Sources: Shen teacher's rant, not mention of her wife, triggered firing
5 Police: Albany man arrested after groping woman
6 Gillibrand poised to pull out of Sunday debate Glory Dayz nightclub evicted, facing theft investigation /*<![CDATA[*/ hearstPlaceAd("S300"); /*]]>*/ View Comments /*<![CDATA[*/ if (window.innerWidth <= 768) { document.write(''); if (typeof hearstPlaceAd !== 'undefined') hearstPlaceAd("B300"); document.write(''); } /*]]>*/
---
Trending News:
---